Temperature Regulating System
Meusburger - Temperature regulating system
Reliable watertight fittings, couplings and blanks as well as innovative solutions for efficient temperature regulation of cores and mould inserts.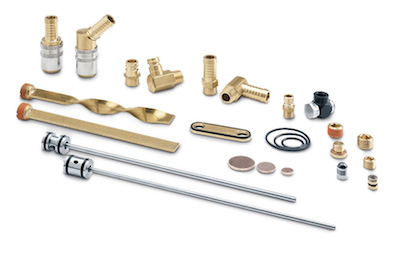 Flexible Heaters

2 Types: SQUARE & ROUND SHAPE.
Square Shape
Wema-Flex square with a square section (contact surface 75%)
Round Shape
The flexible tubular heater Wema-Flex with a round section.
Both are delivered in various sizes and can be bent by hand to fit into nearly any 2D or 3D contour and groove. The outer sheath made of braided metal sleeve adapts to any shape and presses itself equally into any groove on the surface without gaps. This guarantee optimal conduction.