Guiding Components
Meusburger - Guiding Components
High quality guiding elements for mould tools, also as self lubricating option or with ball cage guiding units.
BOLEXP ball guidance bushes
are made up of an outer casing of steel for rolling, hardened and ground, which holds fixed inside a high-resistance bronze cage for guiding the balls running along the cage.The translation system consists of several rows of precision balls circulating endlessly.
The great novelty of BOLEXP ball guidance bushes is that balls do not run aligned, with the translation motion, but at a slight angle, thus enlarging the contact area with the shaft and enabling greater load capacity. This patented system represents an utter innovation in the linear guidance market. An all-metal structure makes bushes extremely resistant to high temperatures. BOLEXP bushes are supplied in a variety of three outer forms, all of them equipped with the same inside structure.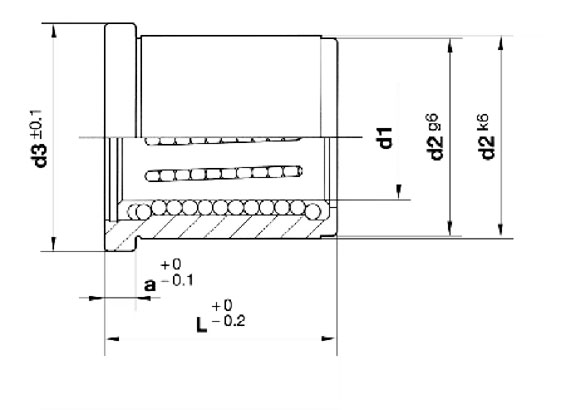 Model 801
-
Bush with an outer cylindrical body and a flange at the end for fixing it.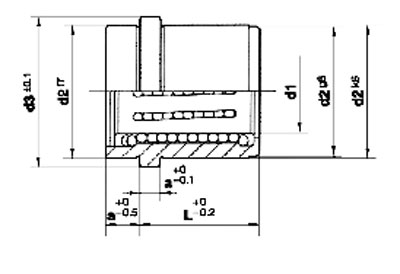 Model 802
-
Bush with two outer cylindrical bodies and a center flange for fixing it between two plates.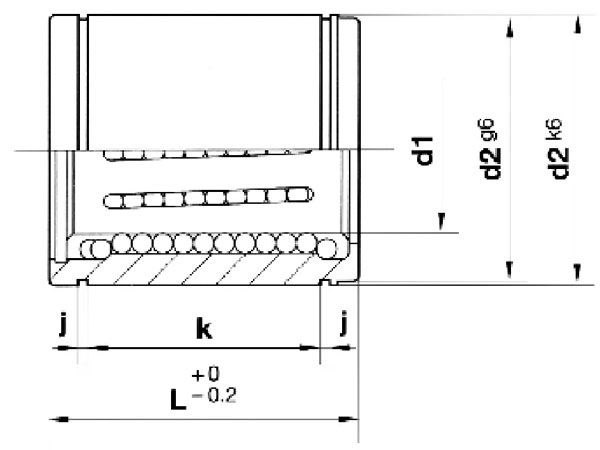 Model 803
-
Bush with an all-cylindrical outer body and two ferrules at the ends for fixing it with security spring rings(Or called cir-clip).
The guide column of BOLEXP is made of steel 1.5732 with surface hardening , obtaining a hardness of 62 to 64 HRC, and a depth of 1.00 to 1.20mm leaving the shaft core soft so that it can absorb the bending it might be required to. In guide manufacturing, some features are considered to be essential, including the quality of steel, surface hardness, precision and quality of the finish.
BOLEXP Mould Centerers
All our range of centerers that we present in this catalogue edition include graphite insertions in order to self-lubricate its working in one of the pieces, the other one being coated with a TiN treatment at 2300 Hv for reducing seizure. Side centerers make it possible to guarantee the appropriate alignment for the main plates in the mould. The fact of making the allocations in the mould bearer axis allows us to ensure the zero point of the whole structure.
The fact of making the allocations in the mould bearer axis allows us to ensure the zero point of the whole structure.
The flat centerer keeps the axis invariable where it is located as well as absorb the +B27 longitudinal dilatations of that axis.
The system of fixing to plate of our centerers allows to make all the mechanization of plates, figure allocations and centering system in a single operation, which guarantees a greater precision of execution.