Principals
ALFRED KONRAD VEITH KG

Established since 1948. Manufacturing, of standard or custom made Precision blanking punch, Ejector pins and sleeves, Cutting and bushings, carbide Cores pins and accessories (for the precision medical Mold) Eladur found in tool and fixture as well as in machinery, vehicles and aircraft used as a spring element. Din compression spring, JIS compression spring, as well as nitrogen gas spring.
Visit ALFRED KONRAD VEITH KG Website
---
AHP Merkle GmbH

Established since 1974. AHP Merkle GmbH stands for 100% quality in the development, construction and manufacture of high-quality hydraulic cylinders. For 40 years, we have provided competent and reliable help to renowned customers, many of whom are active in the fields of tool and mold construction and mechanical engineering. AHP Merkle GmbH will also set the future in motion with its fine products. We'll stake our reputation on it.
Visit AHP Merkle GmbH Website
---
BOLEXP Normalizados, s.l.u.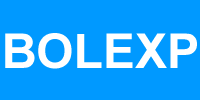 Established since 1980. They have one of the best precision bushes, which greatly resolved all common problems faced by mold makers using other types of well-known brands bushes. Bolexp using "patented design", best grade ball bearing for ball cages, best material for the bronze cage and bush, making it an undisputable top quality precision bush, far surpassed any others.
Visit BOLEXP Normalizados, s.l.u. Website
---
EXAflow GmbH & Co. KG

Founded in 1999. Exaflow manufactured tunnel gate inserts, which are suitable for all injection-moldable plastics, even hard and brittle types such as PC, PC-ABS, SAN and PMMA. In the same way, soft and rubber-like materials such as TPE or TPU can be processed without problems.
Visit EXAflow GmbH & Co. KG Website
---
Meusburger

Established since 1964,
Meusburger
has been constantly growing with more innovative solution and products, to help our customers stay competitive over the long term.
Meusburger
has all the standard mold components and accessories, like guiding systems , fasteners, top or side locks, DLC coated pins, devices for demoulding(like, latch lock, 2 stage ejectors), temperature regulating system, date codes, slide system( Slide retainer, flexible ejection unit, ejection sliding unit for undercuts ), springs, attachments, and much more, ......as a matter of fact, we are adding new innovative items constantly.
Visit Meusburger Georg GmbH & Co KG website
---
WEMA GmbH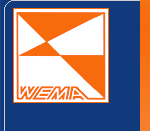 WEMA was founded in Lüdenscheid in 1970 and has since then become the specialist for industrial heating and cooling systems, manufacturing all kinds of heater, coil, band, ceramic heater and even flexible RHK heater, etc.. Cooling system includes couplings, nipples, etc..
Visit WEMA GmbH Website